South West England
South West England
A weekend gathering for people involved or want to know more about ecological direct action around the UK including fighting opencast coal, fracking, GM, nuclear power, new road building and quarries with discussions and campaign planning - emphasis on the tactics and strategies, community solidarity and sustainable activism.
8th of January - incendiary device on delay left at Kia car showroom, Lower Bristol Road, Bath. Damage to the building facade. A brand new 4-x-4 and three cars also consumed by the flames. A direct attack on exploitative manufacturing industries who profit from choking our world, who also make status symbols for our class enemies.
We think that anyone serious about confronting domination as it stands today will sooner or later come to the questions of science and technology. It's clear how both have an increasingly vital role to the ruling order by creating, managing and spreading control within society and over the rest of an earth we're falsely separated from.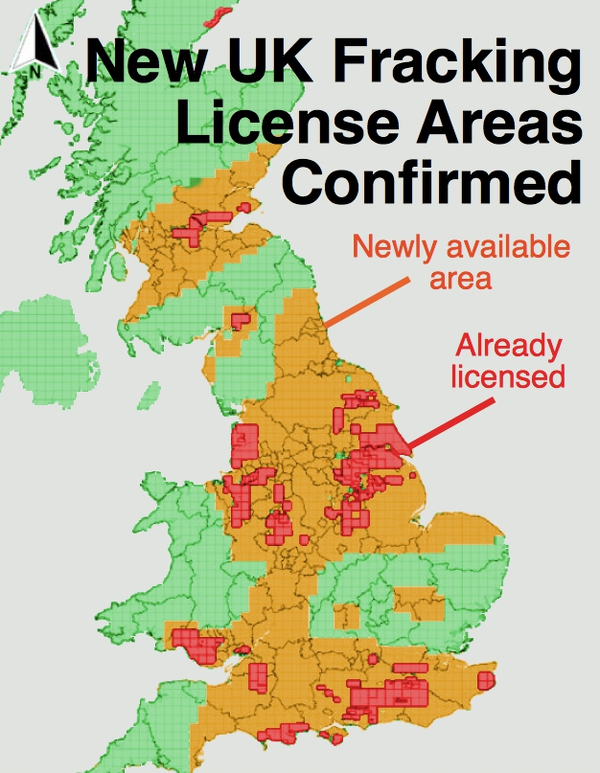 December 17th The UK government has announced that roughly 60% of the UK is now available to be licensed to fracking companies.
1st December from Stop the Cull
14th November From schnews
Badger killings in detail
29th October
24th September, Due to high numbers of protestors, patrolers and sabs the badger cull is basically f**ked.

23rd September, Three people believed to be badger cull protesters who were arrested in Gloucestershire have been released without charge.