This is the Earth First! Action Reports web site. If you've set-up a group, taken ecological direct action, or want to publicise campaigns or projects, please let everyone know. No matter how big or small it seems, we'd like to share your news and inspiration - click on 'submit report' and go to
story
.
December 17th, 2014
The New England group Fighting Against Natural Gas has conducted two rousing actions in the last two days against greenwashing, fracking, and energy infrastructure.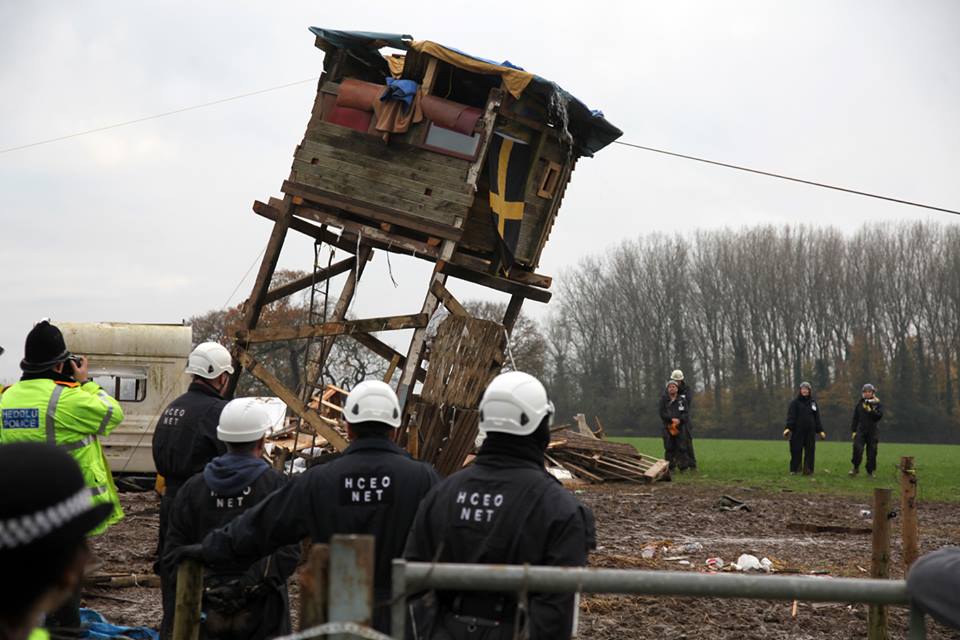 27/11/14 - camp eviction:
November 26th, 2014
The Hambach Forest land defense blog reports a treesit being enclosed by fencing and lit by flood lights through the night, a technique many forest defenders have encountered.
They've also posted a series of short videos