This is the Earth First! Action Reports web site. If you've set-up a group, taken ecological direct action, or want to publicise campaigns or projects, please let everyone know. No matter how big or small it seems, we'd like to share your news and inspiration - click on 'submit report' and go to
story
.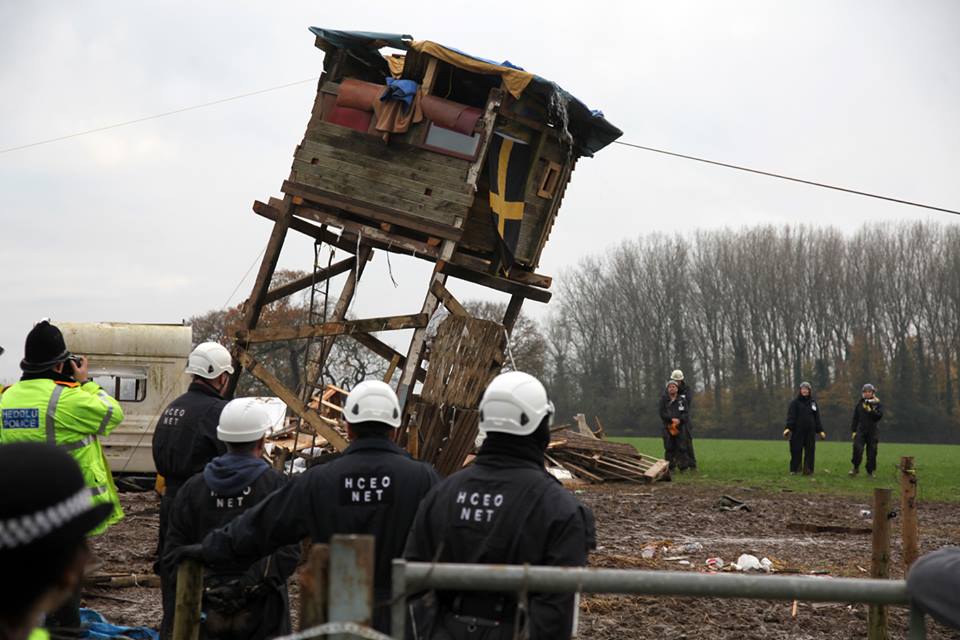 27/11/14 - camp eviction:
November 26th, 2014
The Hambach Forest land defense blog reports a treesit being enclosed by fencing and lit by flood lights through the night, a technique many forest defenders have encountered.
They've also posted a series of short videos
November 22nd: an international day against police violence and repression
On November 11th, 2014, anarchists symbolically occupied the offices of the AFP (Agence France-Presse) in the affluent neighbourhood of Kolonaki, central Athens, to protest the police murder of Rémi Raisse in the ZAD of Testet, France.